We have an outbuilding that need a bit of attention as seen by the attached pictures.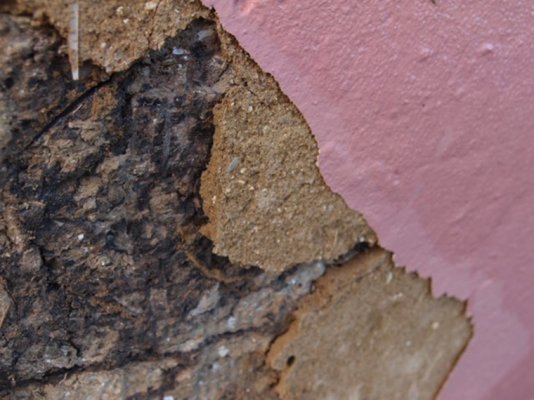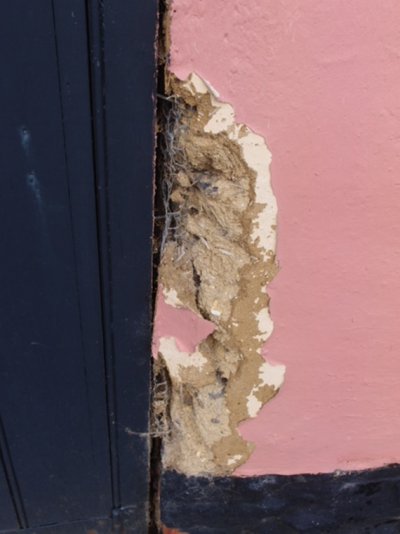 Pics1 and 2 show where render has come away from clay lump. Now first question does the render look like lime render ? If so can I get away with a patch job or would it be better to do the whole end on the building some 10m2
The flaking paint I think is just normal masonry paint, surprised it lasted this long. Will use obviously a colour matching limewash on any repaired area.
Pic 3 shows damage to the door frame, any suggestions how to build it back up before rendering.