I'm about to start a repair to my garden wall. I think the wall dates from the early 1800s. It's built with soft reds which are spalling badly. It has more modern brick on edge capping on top at the moment which hasn't lasted well.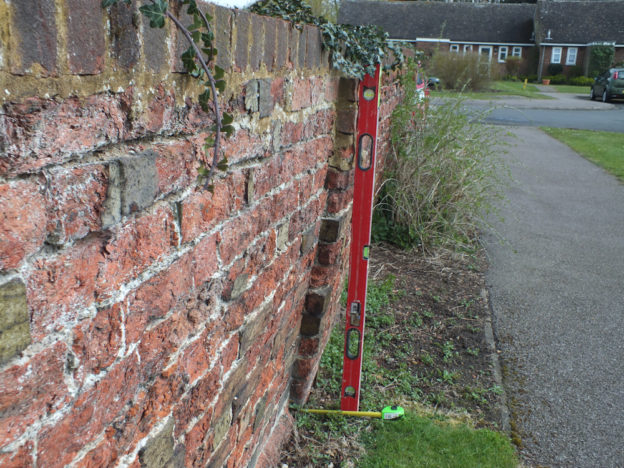 I've maybe got a bit of a clue from some tapered brick capping on the piers still visible under the later barn. But the piers were capped a couple of bricks below the full height of the wall.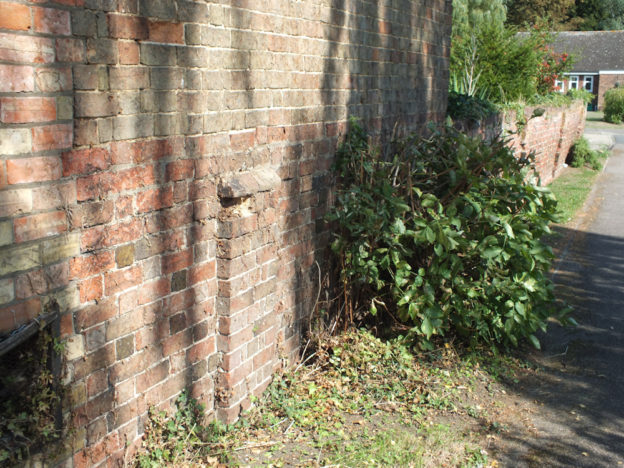 Any ideas about what sort of capping might be appropriate? Conservation officer suggested half round and after looking around it does appear on a lot of the listed walls. I'm tempted to add a bit of slate under the capping to keep drips off the soft reds. In the local area bricks on edge seem to be the most common capping, but whether that is modern fashion because the top of a wall doesn't tend to last all that long, or something more historical I don't know.